You can move a VSTS work item from on Team Project to another VSTS Team Project.  Both the Team Project must be under the same account. To move a work item, you can choose the Move option from the action menu.  You may also check, how to change a VSTS work item types over here.
Move a VSTS work item to another VSTS team project
Select the "Move to team project" option from the Work Item Action menu ( … ellipses)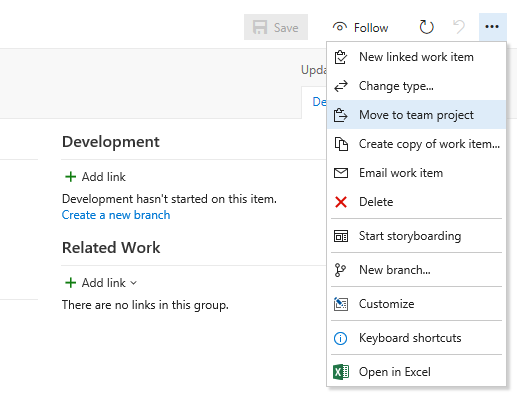 Once you select "Move to team project" it will ask for selecting destination Team Project to move the selected work item.
Select the Destination Project, Choose the Type of Work Item, provide reason and click on OK.  Your work item will be moved to the new Team Project with newly selected work item type.
Permission to Move a VSTS Work Item
To move work items from one Team project to another team project, you must be a member of the Project Administrators group or require explicit permission for at user level