Using Open Folder option (File –> Open –> Folder), and selecting a folder, Visual Studio opens the selected folder to work with. This makes easy to work with source codes without Projects or Solutions. Whiles this makes very convenient to explore files and work with them, you can take advantage of change view of Solution Explore in case you want to toggle between the Open Folder and Solution View.
As you can see from the below screen shots, Solution Explorer showing the "Folder View".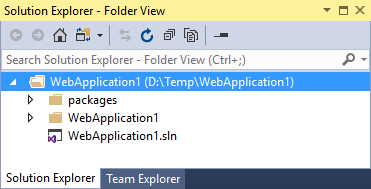 Fig: Solution Explorer – Folder View

Must Read : Persisting the "Find All References" results in Visual Studio 2017
If you have the Solution or Project files, you can toggle between these two view by selection the "Solution and Folders"  drop-down option from Solution Explorer Toolbar.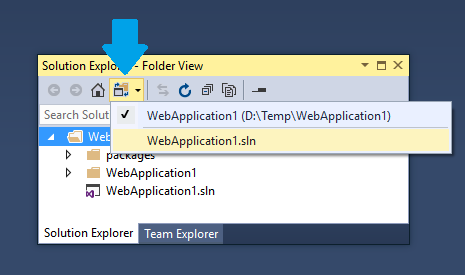 Fig: Solution Explorer – Folder View and Solution View
Note that, this toggle option will only work for folder which contains projects solutions, otherwise you could select only folder option as shown in image below.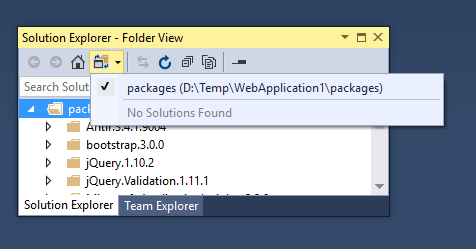 Fig : Folder View without any solution files